Param Gill, DDS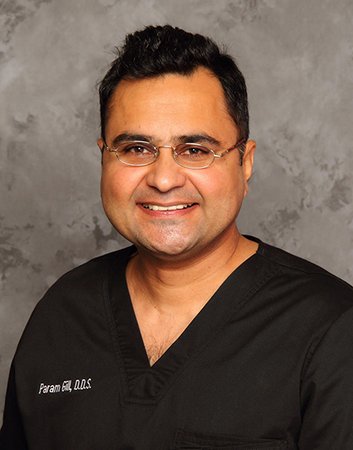 Param Gill DDS graduated with Masters from the University of Medicine and Dentistry of New Jersey. Dr. Gill is board certified by the National Dental Certification Board and is an associate fellow with the World Clinical Laser Institute.
Param is a proud member of the California Dental Association, American Dental Association, Association of Dental Implants, and the American Society of Cosmetic Dentistry. He is certified in laser dentistry, Invisalign®, cosmetic dentistry, oral sedation, and dental implants. Dr. Param has received honors for his work with various charities.
Param is also an independent filmmaker. His movies have released in theaters across America to critical and commercial acclaim. He is the award-winning writer and director of independent films like "Rockin Meera," "Going to America," "Hotel Hollywood," and more.